A Leadership Coach Who Cares
About You and Your Organization's Success
Leadership Coach:
Supporting CEOs and Executive Directors
We know it can be lonely at the top. We understand your challenges and want you to know there is someone you can call for support. A personal leadership coach can help guide you through challenging times.
As seasoned nonprofit leaders and subject matter experts, Stansbury Consulting provides a confidential sounding board with expert advice for CEOs, executive directors, and board chairs in the areas of fundraising, planning, and board governance.
We can help you hone your own leadership skills to overcome obstacles and challenges that you and your organization are facing. Perhaps you need guidance on strategic planning or sound leadership advice on board governance and best practices for managing a nonprofit board of directors. Want to know how to recruit a board of directors or fine tune the process to put the right people into board of director positions or other leadership roles? We can help!
Personalized leadership coaching is a cost-effective way to accelerate outcomes and a sound investment in the future of your organization.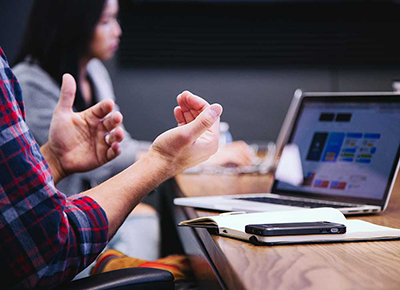 Leadership Coach:
Helping a Nonprofit Board of Directors Succeed
As a leadership coach with years of experience working directly with a variety of boards of directors, Stansbury Consulting can help. We have assisted hundreds of nonprofit leaders successfully strengthen and improve their board's governance and effectiveness.
If you want a nonprofit board of directors in which every board member reads the agenda in advance, arrives on time, is fully engaged, and follows through on commitments, we can help! We can provide board education, individual leadership coaching for board members, and offer best practices for board management, fundraising, board recruitment, and on-boarding new board members.
We work one-on-one with nonprofit leaders to improve your ability to lead and support a volunteer board of directors. If you are looking for an experienced nonprofit management consultant with proven strategies for leadership growth and development, we can help. Contact Stansbury Consulting today.
A Nonprofit Consulting Firm You Can Trust
Stansbury Consulting's founder, Alyce Lee Stansbury, CFRE, is a Certified Fund Raising Executive. The CFRE credential is the only accredited certification for philanthropic fundraising professionals. This elite credential, which requires continued training and service to the profession, demonstrates Alyce Lee's  commitment to professional growth and ethical fundraising practices.
Additional Leadership Fundraising Resources
Founder Alyce Lee Stansbury, CFRE, is a regular columnist in the Tallahassee Democrat – USA Today Network. Her weekly column, Notes on Nonprofits, offers a weekly snapshot of the current trends in the nonprofit sector and answers reader questions. She also co-hosts a monthly show on Facebook Live.  Below are some of her columns on leadership.