Expert Help Developing a
Nonprofit Strategic Plan
Nonprofit Strategic Plan:
Think Ahead, Strategically
Whether it is a three-year strategic plan or a short-term action plan to recruit new donors or address a key issue, we have the know-how and experience to help you develop a nonprofit strategic plan that doesn't sit on the shelf!
Strategic plans are vital to getting team members, including your employees, nonprofit board of directors and volunteers, engaged and working toward the same goals and objectives. They outline your organization's vision, prioritize strategies and tactics, and help you determine the best place to apply your resources.
The best planning efforts are catalysts for dreaming BIG that generate excitement and momentum – all while producing a clearly defined roadmap with measurable outcomes.
Stansbury Consulting uses clear communication strategies with a thoughtful, research-based approach to guide the planning process that builds consensus and stronger bonds within leadership teams.
No matter the size or complexity, Stansbury Consulting can assist your organization to develop and adopt an effective nonprofit strategic plan.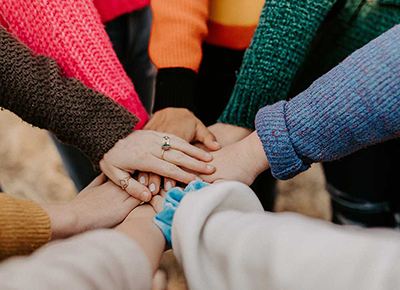 Nonprofit Strategic Plan:
Foster Board Involvement and Consensus
One of the key ingredients to any nonprofit strategic plan is gaining the support and buy-in from within the board of directors. Including them in every step of the strategic planning process is critical to building consensus and producing a plan that builds ownership and moves your organization forward.
Stansbury Consulting are experts at facilitating planning sessions and building consensus. We offer leadership training and have extensive experience leading a group of board members – each with their own ideas, cultures, and values – in brainstorming, collaboration, visionary thinking, and, ultimately, consensus during the strategic planning process.
Nonprofit Strategic Plan:
Creating Action Plans that Make a Difference
Sometimes, it's not a long-term vision you are seeking but a short-term action plan to identify priorities, bridge a gap in leadership, manage a transition, or focus on a key issue. Stansbury Consulting has decades of experience assisting nonprofit organizations with fundraising, board development, sustainability, donor recruitment, donor retention and more. We bring a breadth of knowledge about best practices in nonprofit management and can help you develop an Action Plan to achieve your desired outcomes.
If you are looking for increased board engagement in planning and tangible results from your nonprofit strategic planning efforts, Stansbury Consulting can help. Contact us today and let's get started!
A Nonprofit Consulting Firm You Can Trust
Stansbury Consulting's founder, Alyce Lee Stansbury, CFRE, is a Certified Fund Raising Executive. The CFRE credential is the only accredited certification for philanthropic fundraising professionals. This elite credential, which requires continued training and service to the profession, demonstrates Alyce Lee's  commitment to professional growth and ethical fundraising practices.
Additional Strategic Planning Resources
Founder Alyce Lee Stansbury, CFRE, is a regular columnist in the Tallahassee Democrat – USA Today Network. Her weekly column, Notes on Nonprofits, offers a weekly snapshot of the current trends in the nonprofit sector and answers reader questions. She also co-hosts a monthly show on Facebook Live.  Below are some of her columns on strategic planning.